Full Web Site Solutions from only £499

Enable customers to purchase from your shop 24 / 7

All Florists is not just a directory:

Being listed on www.allflorists.co.uk is one of many services supplied to our clients. With our sister company, Internet Managers, All Florists can offer help, advice and many different cost effective solutions to make your web site really work for you including;

Bespoke Web Site design and development to your specifications.
Full web site optimisation for maximum search engine exposure.
Clear and easy to navigate web sites maximising potential sales.
Online purchasing. Web sites with full e-commerce capabilities.
Also Available
Hosting, Domain Names, Domain set-up.
Payment plans to suit your budget.

To see just a few examples of web site solutions already developed by all florists click the example links on the right.



Need help with your current Web Site?
Is your site not working the way you want it to?
Are you getting visitors but very few sales?
Are your competitors getting found before you?
Want advice on how your web site can be more effective for search engines & users alike.



Let All Florists work for you.

To discuss what All Florists can do for your company online email us at info@allflorists.co.uk.
Or visit www.internetmanagers.co.uk for a more detailed look at what All Florists along with Internet Managers can provide.


www.downtoearthflowers.co.uk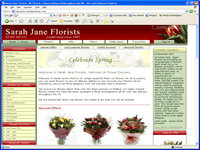 www.sarahjaneflorists.com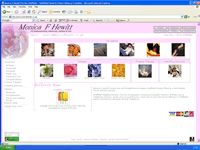 www.monicafhewitt.co.uk